About The Americas Project
Co-led by Kelsey Jillette and Tony Romano, The Americas Project performs North and South American folk music. With cajon, assorted percussion, upright bass, nylon-string guitar and vocals, the distinctive acoustic quartet plays music that's rootsy, soulful and melodic. 
The Americas Project album notes
After the Shower
Edward Mitchell Bannister, c. 1883-1887
I didn't know anything about this painting when I chose it for the album cover for the self-titled The Americas Project, I just felt it held a kind of eclectic, raw beauty that captured both American continents, with visible brushstrokes showing the hand of the artist interpreting, not only depicting the landscape. It felt like a  visual interpretation of what I hope we are doing, with this band.
Titled "After the Shower", it is by the American landscape painter Edward Mitchell Bannister, a former foster child, ship's cook, barber, and largely self-taught artist who won first-prize at the Philadelphia Centennial Exposition of 1876, the first African-American artist to receive a national award.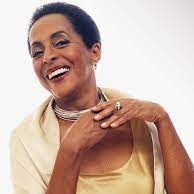 Negra Presuntuosa
by Susana Baca
Negra Presuntuosa was written by Peruvian Susana Baca and is from the point of view of someone desperately infatuated with a confident brown-skinned young woman who is well-aware of her charms and has no need for a caller. "Negra" is a joyful anthem of appreciation for brown and black women- a subject we need many more songs about. I am a big fan of Susana Baca's songwriting and singing, and it's with respect and admiration that I took a shot at covering her famous tune.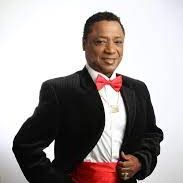 Yo No Soy Jaqui
by Manuel Donayre
Yo No Soy Jaqui, by Peruvian Manuel Donayre, is a well-known song from the point of view of a brown-skinned man who cannot answer where he is from and sings a straightforward and humble lament. The lyric names Spanish haciendas located in San Luis de Cañete, Peru, and is specific to the aspect of Afro-Peruvian heritage marked by colonization, slavery, rape, displacement, and family separation that wove through the culture from 1527 to 1854. For good reason, I have mixed feelings about singing this song. While I can relate to its broader sense of not belonging- perhaps sharpened slightly by being a queer parent- the rest of this story is not remotely mine. Ultimately, I think it is a wonderful song and one that deserves to be shared- with context. This cover of Donayre's song is intended as a humble tribute to the music and its history.
The Americas Project album credits

Recorded, mixed, and mastered at Tom Tedesco Studios.
Produced by Tony Romano and Kelsey Jillette.
Cover design by Arie Drewes and Kelsey Jillette.
Kelsey Jillette, vocalist:  Jillette sings lyrical, soulful takes on favorite songs across genres. Described as expressive, earthy, and warm,  Kelsey was a regular performer at the famed 55 Bar in NYC's Greenwich Village for over a decade before relocating in 2020 to the Hudson Valley. She has been featured twice on the national Joey Reynolds Show as well as on Radam Schwartz's album "Songs for the Soul" on Arabesque Records. Her 2010 album, The Water is Wide, was released on Consolidated Artists (CAP). The Americas Project was released to all major streaming platforms in April 2022. 
Tony Romano, guitarist:  NYC-based Romano has toured worldwide and performed with Joe Bataan, Dave Valentine, Candido Camero, Yomo Toro, Randy Brecker, Joel Frahm, Tim Armacost, Thomas Chapin, Brit Woodman, Santi DeBriano, Steve LaSpina, Stanley Jordan, Debbie Gibson, Alex Gemignani, Mary Foster Conklin, Janice Hall, Chuck Cooper, and Frank Wright. Tony is adjunct faculty at Five Towns College, a "Teaching Artist" for the Kupferberg Center at Queens College, as well as an instructor for The National Guitar Workshop.  
Daniel Foose, bassist:  Currently the bassist for Lady Gaga, Foose has performed alongside many other notable musicians including Kenny Werner, John McNeil, Diane Moser, Andrew Green, Rudy Royston, Benjamin Koppel, Steve Davis (drummer), Junior Mance, Bjorn Solli, Mark Marino, Dave Eggar, Jay Azzolina, Jeff Hirschfield, Ron Affif, Ed Soph, Stefan Karllson and Brad Shepik, among many others. 
David Silliman, percussionist:  Silliman has toured extensively with Colombian Harpist Edmar Castaneda and performed with Mariah Carey, Cassandra Wilson, Blossom Dearie, and for concerts and festivals in Italy, Vienna, Berlin, the North Sea, Monterey, Uruguay, and Lithuania. Highlights of Silliman's past work include concert tours with Al DiMeola, Cassandra Wilson, and Leslie Uggams. He also has performed with Aretha Franklin in New York and is featured on the VH1 Divas 2001 concert.