THE MUSIC:
Led by seasoned jazz and big band saxophonist/arranger Tom Abbott, The Big Bang Big Band favors the music of Duke Ellington, Billy Strayhorn, Count Basie, Fletcher Henderson and other such classic swing from the 1930's and 40's. Featuring an extensive and mixed repertoire of both instrumental and vocal tunes, Abbott also ranges outside of the classic swing genre to explore the likes of Sun Ra, Billy Strayhorn, and his own original music.
"I chose songs that I personally like, from Ray Charles' 'One Mint Julep' to Sun Ra's 'Overtones of China' to Benny Carter's 'When Lights Are Low,'" Abbott says. "We're not restricted to playing music from one set time period or era," Abbott says. "We just want to play the music that sounds good, and what better place to dive in than Duke Ellington, Count Basie, and Fletcher Henderson. It's just as simple as what sounds good."
ABOUT TOM (musical director & saxophonist)
New York City resident Tom Abbott was raised in a family of musicians in Provo, Utah. A graduate of the New School University Jazz Program, he has studied with Tony Malaby, Dave Glasser and Ray Smith.  A prolific composer and arranger, Abbott plays and studies a variety of musical instruments, including baritone, alto,  tenor and bass saxophones, clarinet, bass clarinet, bassoon, oboe, flute, and accordion. Abbott has developed his style from the ground up; Though he plays bebop, modern and free jazz, his playing is firmly rooted in the blues. When he is not playing, he is at work writing and arranging for the Big Bang Big Band.
Besides freelancing live and in the studio, Tom plays regularly with: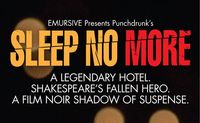 Sleep No More
 ("Spectacular!" -Ben Brantley, New York Times. "Thrilling, mind-bending! Unlike anything you've ever seen." -Elisabeth Vincentelli, New York Post)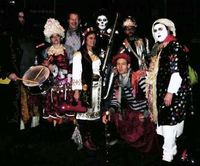 The Drunkard's Wife
 (Balkan No-wave Parade & Parlour sounds. Also Electro-Gypsy.)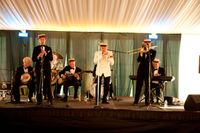 Michael Arenella's Dreamland Dance Orchestra
 (Meticulous to a fault, Michael Arenella's respect for the past borders on worship. You've got to see it to believe it, folks.)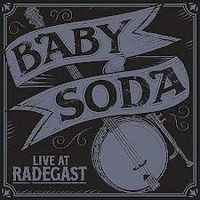 Baby Soda
 (Recently I have been working with this authentic, genuine, original Traditional Jazz conglomerate, shepherded by the relentless Peter Ford.)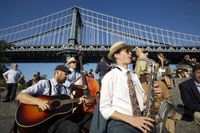 The Blue Vipers of Brooklyn
 (Like your favorite pair of sneakers, sometimes smelly but always comfortable. Americana refreshed.)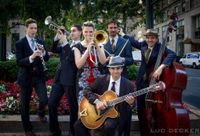 Emily Asher's Garden Party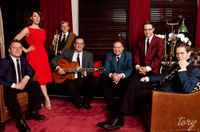 Lapis Luna
 (Excellent jazz standards from some of the best musicians in NYC.)